The Gilded Basilisk
1st & 3rd Place Winner in the Preditors & Editors Readers' Poll for Best Cover and Best Fantasy Novel!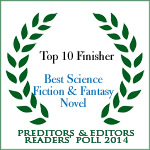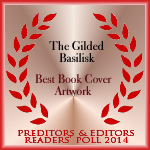 Add a basilisk, a dragon, and weirdragons to the mix-up of a theft going from bad to worse: Friends become enemies and enemies friends, wars loom, and the intrigues threaten the fate of two kingdoms.
Chet has posted two funny videos to get you in the mood:
and
~~~
This ebook is in your choice of formats that work for almost every ebook reader and has no copy protection ("DRM"). Read it on any reader you want, any time.
We hope you enjoy the ebook! If you like it, please tell others to visit www.ReAnimus.com/1378
Returning Customers
---
---
---
---
---
---
---
---
---
---
© Reanimus.com